Hey guys!
So over the weekend, I went really insane and requested about 10 titles from NetGalley. I'm usually used to rejections; I live in Lebanon and it's really hard to find a publisher that approves reviewers living outside the US, Canada, Australia, or Europe. But I hit the request button anyway. I was a little pissed off, because of the out-of-region thingie, and I definitely did not expect my phone to go into berserk-mode on Monday and show me this:
Some titles were actually from publishers that are out of my region, which really surprised me. I was literally in tears; happy ones at first. But then frustration took over, because I had no idea 
how 
I was going to be able to balance my exams, actual books, and NetGalley ARCs, all at the same time. But then I took a deep breath, checked the Archive and Publication dates and made a schedule; I have two ARCs for this month, and the others will be read in July. Although I feel like shit for what I put myself through, I'm actually SO FRIGGIN EXCITED to read these titles. So here's a list of books I requested and will be reading during these two months. I've already read and reviewed 
The Butterfly Project 
 and 
Sugar & Gold
, both by Emma Scott. And I'm currently reading a historical fiction ARC.
---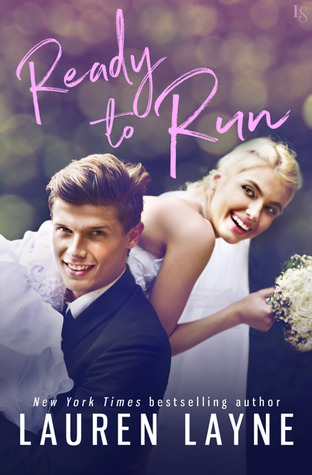 Jordan Carpenter thinks she's finally found the perfect candidate for Jilted, a new dating show about runaway grooms: Luke Elliott, a playboy firefighter who's left not one but three brides at the altar. The only problem? Luke refuses to answer Jordan's emails or return her calls. Which is how she ends up on a flight to Montana to recruit him in person. It's not Manhattan but at least the locals in Lucky Hollow seem friendly . . . except for Luke, who's more intense—and way hotter—than the slick womanizer Jordan expected.Eager to put the past behind him, Luke has zero intention of following this gorgeous, fast-talking city girl back to New York. But before he can send her packing, Jordan's everywhere: at his favorite bar, the county fair, even his exes' book club. Annoyingly, everyone in Lucky Hollow seems to like her—and deep down, she's starting to grow on him too. But the more he fights her constant pestering, the more Luke finds himself wishing that Jordan would kick off her high heels and make herself comfortable in his arms.
---
Bella is housesitting in Portree, Scotland, for her brother, Finley, while he's on his honeymoon.  She expects a quiet time, enjoying the harbour town's breathtaking views and quaint shops. So imagine her surprise when one of Great Britain's most eligible bachelors comes pounding at her door in an attempt to evade both the paparazzi and a flurry of female fans. Unaware of his celebrity status, Bella reluctantly gives him sanctuary. Yet the surprises keep coming, and soon she's persuaded to accompany him to Edinburgh . . . as his faux fiancée. But while helping him fend off his ardent admirers, Bella just may gain one very authentic admirer of her own . . .
---
Liam Byrd loves Halikarnassus, New York. He loves its friendliness, its nosiness, the vibrant library at the center of it all. And now that Joanna Green is home, the whole town sizzles. A rebel like her stirs up excitement, action, desire–at least in Liam.
Joanna never thought she'd have to come back to her dull, tiny fishbowl of a hometown ever again. She almost had a record deal for her all-girl rock band. She almost had it made in L.A. And then her deal went sour and her granny broke her leg . . . and now here she is, running into everybody's favorite librarian every time she heads to a dive bar or catches up with old friends.
He has charm, he has good taste in music–and the sight of him in running shorts is dangerously distracting. But when he loves her old town and she can't wait to check out, their new romance is surely destined for the book drop…
---
by Lauren Helms
The last thing Morgan Lawson is looking for when attending Comic-Con is love. But even prior to exchanging first words, Morgan is drawn to Dex, a drop-dead sexy gamer boy who lives and breathes video games. Before she realizes it, Morgan finds herself caught up in all things Dex.
Dex Roberts knows from the moment he first sees Morgan, he wants more. He falls hard and fast but isn't surprised when his job as a professional video gamer takes a toll on their relationship.
Once Morgan decides what truly makes her happy, there's no time to waste. But without warning, life threatens to destroy what both Morgan and Dex want most… each other.
---
When Aleen Riddick's marriage falls apart after her eighteen-year-old daughter, Sunny, loses her beloved boyfriend in a tragic accident, they look to the dead boy's father, grief-stricken Ted Hammand, to help them heal and redefine life. When shocking developments force them to confront those who deceived them, Aleen, Ted, and Sunny must decide if forgiveness will drive them back to the pain of the past or forward to a future of possibilities. Love Reconsidered is about families–their grief, guilt, compassion, love, forgiveness, and hope.