"She was the heir of ash and fire, and she would bow to no one."
I don't know where to start with this one. Honestly? I didn't understand all the hype for this series until I started Heir of Fire. I loved Rowan and Aelin's thing. They'd be constantly bickering and fighting and I'd sit there and be like: Go at it, kids. Fight all you want, you're going to fall for each other soon. And although there wasn't any clear sign that they'll end up together or if anything's going to come out of this thing they have at all, Rowaelin is officially my OTP, for better or for worse, like I previously said on Goodreads, I have enough faith in my OTP to just let them be. And I've sneaked enough glances at tumblr, pinterest, we heart it, and Goodreads to know that this fandom has a too many ships to count. But to me, Rowaelin feels like endgame. And there's nothing you can do to shake or alter a fangirl's intuition, now, can you?
"I claim you, Rowan Whitethorn. I don't care what you say and how much you protest. I claim you as my friend."
"Their hands clasped between them, he whispered into her ear, "I claim you, too, Aelin Galathynius."
I mean, they haven't even kissed yet, but that's a million times more romantic than a friggin kiss (which I'm still waiting on, nonetheless)
I loved reading from Manon's POV. At first, hers were my least favorite chapters. I literally had no idea what was going on. But then Abraxos came into the picture and I fell in love. It reminded me a lot of How to Train Your Dragon for some reason. And it just felt like I finally, finally, understood what reading fantasy was all about. Witches and clans and covens… it was all very overwhelming and gorgeously portrayed. And through those couple of chapters in which we got to understand Manon and the Thirteenth, I saw a glamorous character transformation. And no matter how many times she said that she has no soul and no heart or whatever horseshit she fed us through those pages, her mere act of choosing Abraxos proved otherwise. And I loved her for that. For standing up for herself and her mount, for challenging her grandmother, if only through a glare.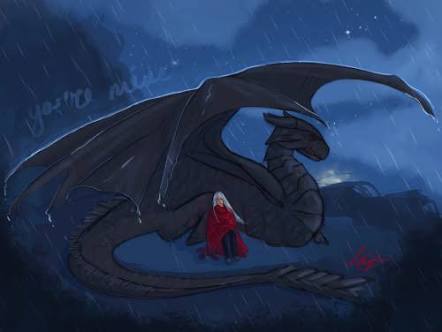 I don't know what to say about Chaol, to be honest. I'm not a big fan of his. He reminds me of Adam from Shatter Me. I know that he'll always be in love with Celaena. But that's just it, he's in love with Celaena, not Aelin. And it just feels like he's repulsed by what she truly is, Fae, gifted, assassin, whatever. Dorian, I sympathized with. I knew from the beginning that nothing's going to come out of his relationship with Sorscha. But what his father, not the king -nope- none of that, did at the end. Aedion I rooted for, I loved him to pieces. He reminded me of Rhysand, just a little bit. Holding and maintaining his court for the sliver of hope that maybe, possibly, his queen may return someday. And he'd have done his part, as a member of the court, of Terrasen. And his sacrifice at the end for the sake of Chaol, when he said that he just didn't want to stand in front of his queen and tell her that the man she used to love has passed, didn't want to look like a coward in front of his queen, but rather he wanted to be a martyr, a true Ashryver, a childhood best friend, I just couldn't with all the feels.
---
Celaena has survived deadly contests and shattering heartbreak―but at an unspeakable cost. Now, she must travel to a new land to confront her darkest truth . . . a truth about her heritage that could change her life―and her future―forever. Meanwhile, brutal and monstrous forces are gathering on the horizon, intent on enslaving her world. Will Celaena find the strength to not only fight her inner demons, but to take on the evil that is about to be unleashed?

The bestselling series that has captured readers all over the world reaches new heights in this sequel to the New York Timesbest-selling Crown of Midnight. Packed with heart-pounding action, fierce new characters, and swoon-worthy romance, this third book will enthrall readers from start to finish.