[I received a free advance review copy in exchange for an honest review]
This book is so good I want to cry. I honestly don't know where to start; I loved the pace, not too slow, not too fast. Just fast enough to make you want to stay up all night reading it, and slow enough to make you want to cherish the overly swoon-worthy scenes between Ian and Bella. I'm totally serious; it's like so swoon-worthy it makes you want to melt into a puddle of goo. Probably under a rainbow. With unicorns. You get the picture XD.
But what I loved the most is how light and heartwarming the book is. Swoony parts aside, Bella and Ian's story was so beautiful, sincere, and hopeful. There's no sugar-coating.
I believe it's crystal-clear now, how much I love it when couples bicker and tease. And, dammit, Bella and Ian friggin owned it. I laughed so hard at times, it was actually embarrassing.
Both characters are prodigies… Bella's obsessed with European history (and she's a bookworm…WHAT UP, GIRL! HIGH FIVE) and Ian is Britain's second most eligible bachelor…That's it.
NOPE. That's totally not it. I've never really given much thought to how HOT it is for a guy to be a prodigy AND to be overly handsome. Like you-look-too-hot-for-your-own-good kind of handsome. Wait, did I mention the Scottish accent? Yep, there you go.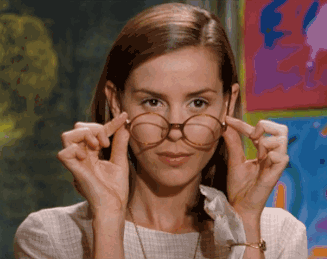 IAN'S MY NEW FICTIONAL BOYFRIEND Y'ALL
---
Scot on the Run by Janice Maynard

USA Today bestselling author Janice Maynard's sweet and sexy series continues, filled with love and adventure amid the ruggedly romantic setting of Scotland…

Bella is housesitting in Portree, Scotland, for her brother, Finley, while he's on his honeymoon.  She expects a quiet time, enjoying the harbour town's breathtaking views and quaint shops. So imagine her surprise when one of Great Britain's most eligible bachelors comes pounding at her door in an attempt to evade both the paparazzi and a flurry of female fans. Unaware of his celebrity status, Bella reluctantly gives him sanctuary. Yet the surprises keep coming, and soon she's persuaded to accompany him to Edinburgh . . . as his faux fiancée. But while helping him fend off his ardent admirers, Bella just may gain one very authentic admirer of her own . . .
Expected publication: July 25th 2017 by Lyrical Shine